Management
Administrator
Web Developer
Member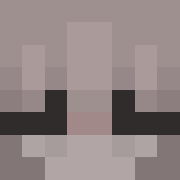 If you're reporting a Staff Member please make sure you have
solid evidence
or don't make a thread at all. If you false report a moderator just to get them demoted you will be
punished.
Your ingame name:
Staff Member Name:
A description of what rule they broke/how they broke it:
Evidence screenshots/Video.
Before posting your report of a staff member, ask yourself the following questions:
Am I only reporting this mod because they didn't respond to my appeal/ignored me once in game?
Do I believe that this moderator is abusing their powers, and/or goes against the rules?
Do I have solid proof of what I'm reporting this Staff Member for?
Am I only reporting this Staff Member because they denied my appeal, or did not handle a report the way they should have/I wished they did?
If you are reporting a moderator for
inactivity
:
Your job as a player is not to worry about what staff members are doing or not doing. Sav will know what moderators are active and inactive, and if they feel they are too inactive, they will demote them. Your report will be likely deemed invalid and will be closed without any further explanation.
Things that you MAY report a Staff Member for:
Abuse of powers (using /fly in pvp, tping players to illegal places, being biased, etc)
Banning/muting for no reason (that is after you make a ban/mute appeal)
Persistent foul language or disrespect against a player.
Breaking The Rules (Rules are found here)
If you false report a moderator just to get them demoted you will be
punished
.