Management
Administrator
Web Developer
Member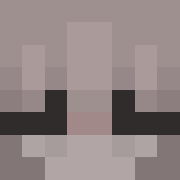 Please answer these questions truthfully when reporting a player:
1. Your in-game name:
2. The offender's ingame name:
3. A description of what rule they broke/how they broke it:
4. Evidence/full screenshots:​
Things to be aware of:
Screenshots must be full/un-cropped and unedited, or the report will be denied due to lack of evidence. Evidence over 2 weeks old used to report will also be considered void.
If you are wanting to report someone for hacking, scamming or macroing, we only accept videos as evidence! Screenshots are not enough. Admitting to hacking is not considered evidence. Videos are necessary for scam reports to ensure no parts of the trade are left out.
To authorize an alt check, you need to provide evidence that makes you believe they're evading a ban. For example admitting to being a banned player or behaving similarly to a banned player.