Management
Administrator
Web Developer
Member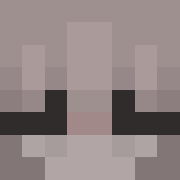 What makes a good Ban Appeal?
Admit you messed up. It is always better to confess that you have done something wrong. Saying that you don't know, will not get you anywhere.
Be respectful in your appeal. Insulting the Artise staff highly reduces your chances of getting unbanned.
Have good reasons to be unbanned. Saying that you love the server is not going to get you unbanned. What you need to do is explain why YOU think you should be unbanned.
Be completely honest with us.
Make your appeal easy to read.
Be patient with our staff, constantly spamming us to look at your ban appeal will not get it done any faster, if anything it will make it worse for you.
Polls don't help. The decision is ultimately up the the staff.