New member
Emerald
Member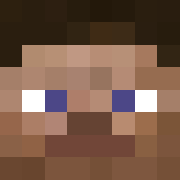 I go by Bee, I am obsessed with gaming and attempting to help people. I'm currently trying to run a community within the server called The Hive which aims to prevent new players from perishing constantly in the harsh wilds. I wish to help out the server to the best of my abilities and even if I am declined I will continue to help and cheers people on.
Your in-game name

Bee_Twink
Your Discord name

.ͮ͋̀ ̆͑͛҉̕🤜🏿Dzanja🤛🏿.ͮ͋̀ ̆͑͛҉̕#6969
Do you have a mic ?

I have a working microphone
What timezone are you in

Eastern Daylight Time (GMT-4)
Do you have the necessary means of capturing evidence? (i.e. recording software, screenshots, etc)

I can use my phone to record and take pictures, it is what I've been doing to report trouble makers and show off my builds. Even without being staff
Why do you want to be a staff on ArtiseMC?

I try my best to help as many people in a justified way, as someone who plays often, I can make sure to keep the server's integrity and make sure it is fair and fun for all.
Why should we choose you over others to be a staff on ArtiseMC?

It shouldn't be a choice, just a simple yes or no discission. Having more Staff to help around is good for the server and I wouldn't take away anyone else's chance.
What are your Weaknesses and Strengths?

Full honesty here, my weakness is that I have little patience for people who ignore my advice, I know this and become rather jaded when it continues to happen, my strength however is that I do not give up on FAIRLY helping people
Do you have any past experience as a moderator?

I do, and i have an Enjin to prove it. I have photos of builds i made that can only be done as a staff member in multiple servers.

Enjin.com/profile/26412926/

I do this to avoid advertising servers due to many of them having no AD rules.